We have heard from a lot of our customers about the need to have corporate policy support. Up until now we have supported owner drivers and multi-driver policies registered to individuals. Today we are announcing support for corporate and limited liability company policies in the latest release.
Why incorporate a TLC vehicle?
When you own or operate a motor vehicle for commercial use, you are taking on risk, this is why it's important to carry liability insurance. If there is an accident and your vehicle is involved you may be held liable for damages, even if you weren't personally operating the vehicle. Liability insurance policies typically have limits on the coverage that they afford and some people may want to take an extra measure to protect themselves from any potential liability by incorporating and registering the vehicle to a corporation. Corporate entities can limit liabilities from shareholders (this isn't legal advice so you should always check with your attorney first). If you are planning on leasing/renting out your vehicle to other drivers, a corporation or limited liability company is definitely an option worth considering. Check with your legal expert, it's now easier than ever to register a corporate entity online inexpensively. Keep in mind that the NY DMV and TLC both require that the registered owner of the vehicle matches the insured on the TLC insurance policy, which is where our new corporate product comes in.
So how do I insure a corporate TLC vehicle?
We have thought long and hard how to offer our customers the quickest and easiest way to insure their corporate vehicles. Our chatbot Ami makes sure your corporate entity gets the right coverage and keeps you compliant.
1.) Tell Ami the name of your entity
Simply select Corporate as the account type and provide us the name of your legal entity.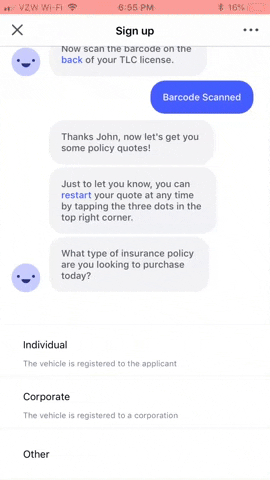 2.) Next Ami will ask for an address and Tax ID
Tell us where you want to register your vehicle and the Tax ID or FEIN. The tax ID or FEIN is provided by the IRS.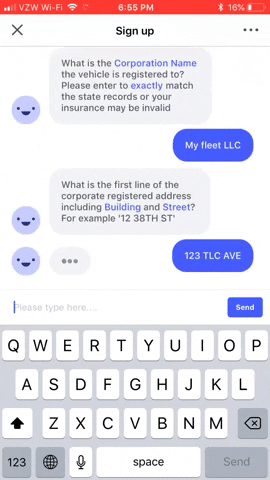 3.) Quote and purchase
Get your quote, pick your start date and the coverage you are looking to purchase.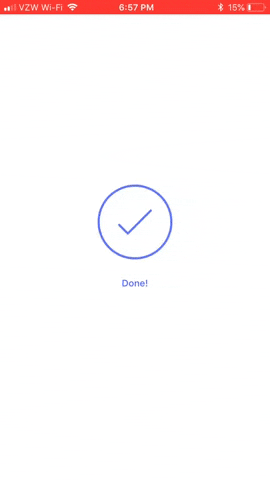 4.) The corporate entity is now covered
That's it! Ami will get your corporate policy documents emailed and available in the app instantly. From there you can change your drivers, vehicles or coverage – all in real time with the help of Ami, of course.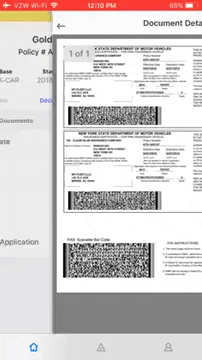 5.) Manage your insurance bills in one place
If you run a fleet of vehicles under your corporation, you will be able to review your invoices and make payments for all the policies associated with your corporate account. The system supports auto-pay and multiple payments methods as well as payment reminders for all upcoming invoices.